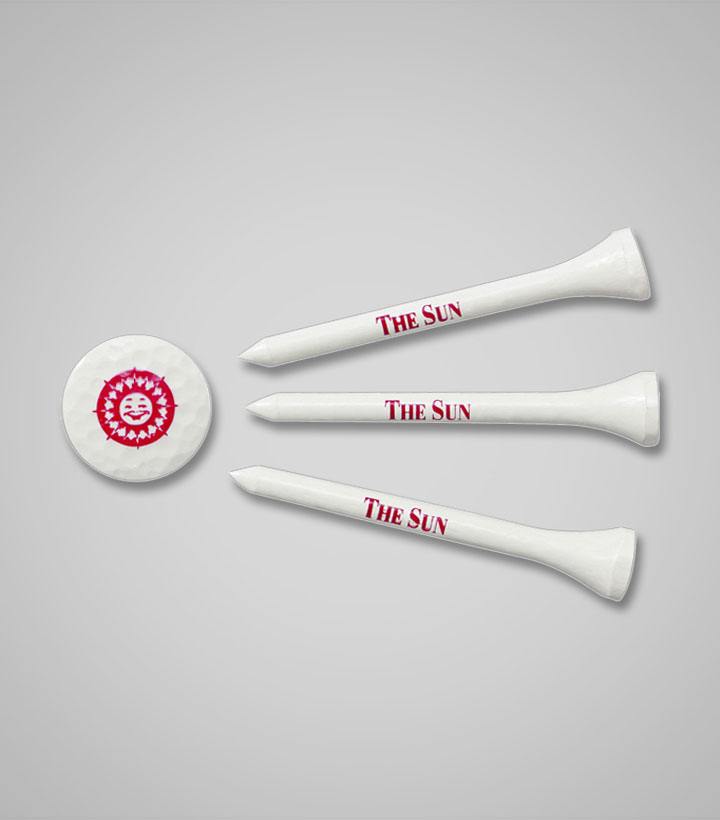 Biodegradable Fairway Pac
BioAd (TM) fairway pac kit contains 1-imprinted white 7/8" diameter ball marker and 3 personalized 2-3/4" long NatureAd (TM) plastic tees. NatureAd (TM) is a corn plastic, a renewable US agricultrual product. Compostable to the ASTM D6400 standard, the use of NatureAd (TM) products help relieve US consumers from increased oil prices, and reduces US dependence on foreign energy sources. 250 quantity minimum. A truly great American made promotional product!
If you're looking for a specific promotional product, please call us at 812-944-2903 or email us at info@earthlygoods.com.
This product links to our EarthlyGoods.biz site where you can search all of our eco-friendly promotional products!